Banana Leaf Still In Style
Emmy Robertson   December 2019
Banana leaf prints had a resurgence in 2012 and 2013 but I think they are never really out of style. They are popping up again this season and just about every season and I wanted to take a look at all the stylish decors that are bold enough to work them in.
Easily the most recognisable wallpaper in the world, the original banana leaf print was created by decorator Don Loper in 1942 for The Beverly Hills Hotel. His Martinique Banana Leaf wallpaper has become iconic amongst designers and style gurus alike.
The Martinique is unfortunately often confused with the equally as loved and brilliant Brazillance wallpaper by Dorothy Draper used to decorate The Greenbrier in West Virginia and redone by Carlton Varney. It's hard not to love them both. If you look closely, you will notice the Martinique has an ivory/off white background and brown and mustard tones where the Brazillane is distinguishable by the emerald tones, stark white background and grape like seeds amongst the fronds. Click the first image below to switch between the two and notice the differences.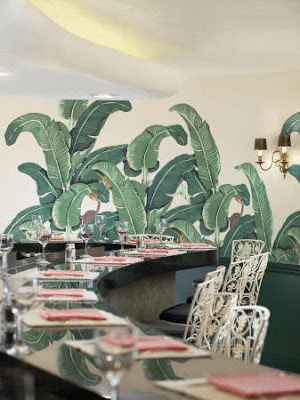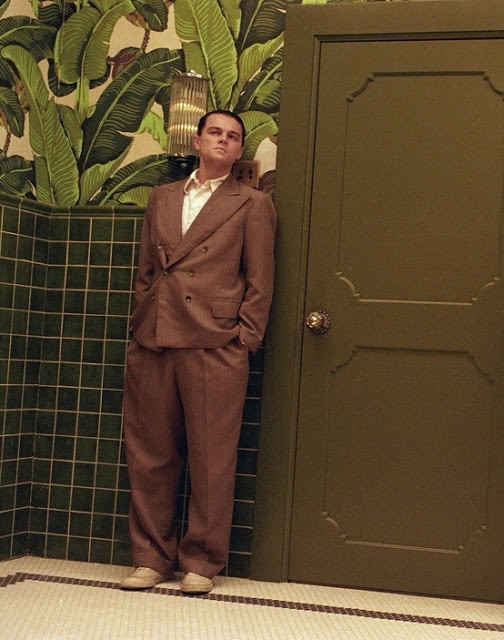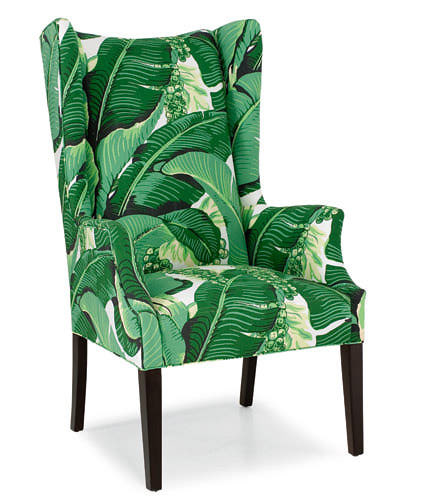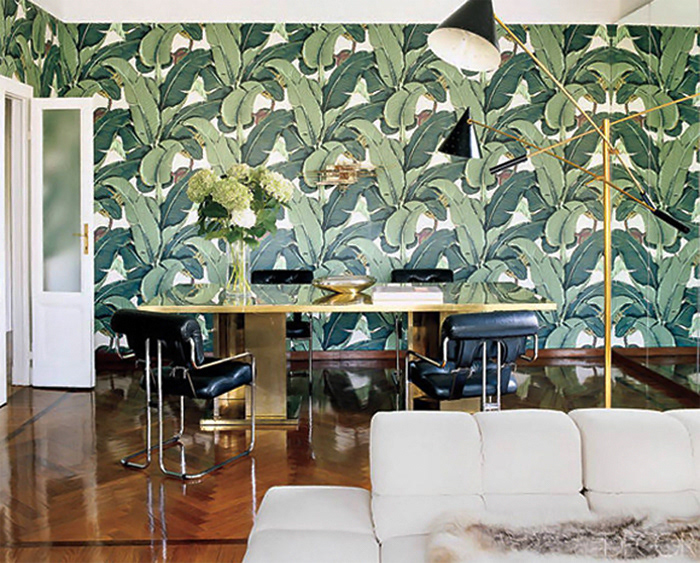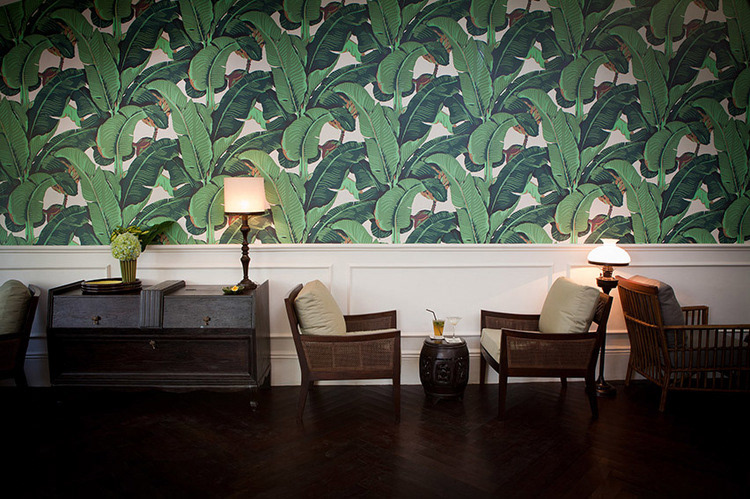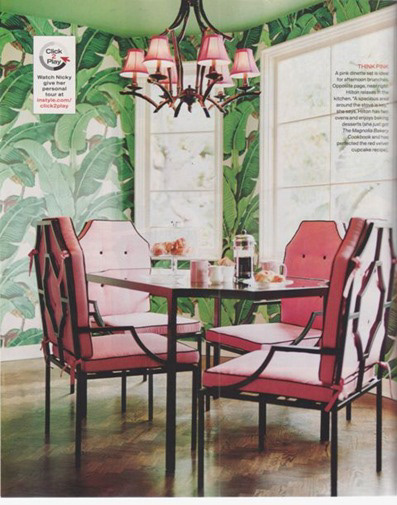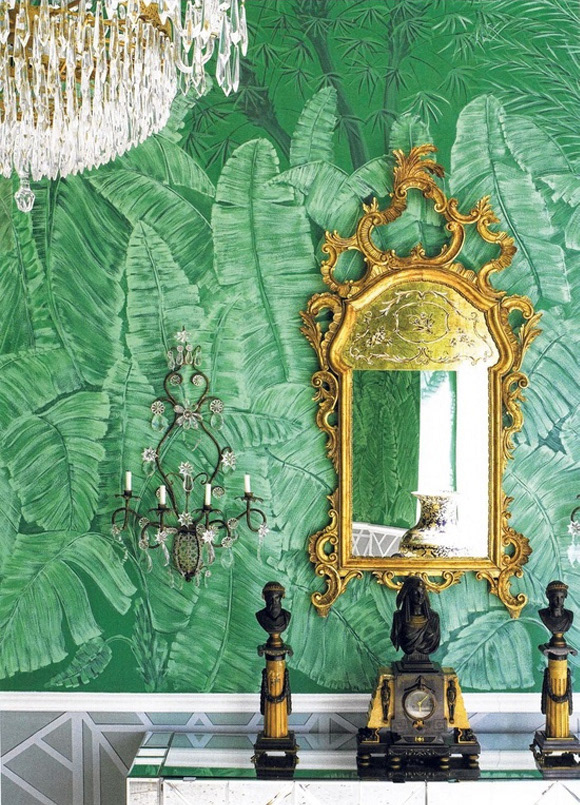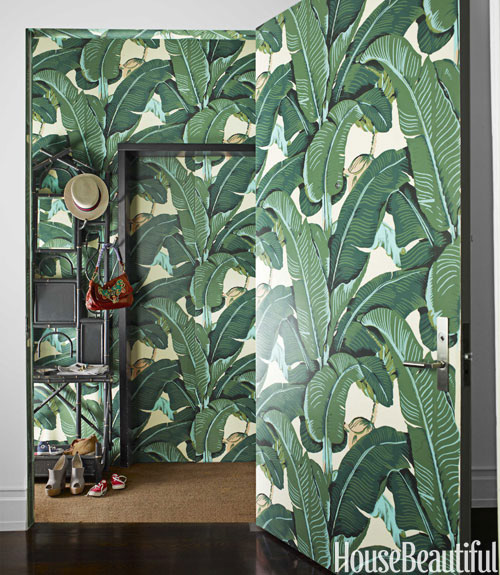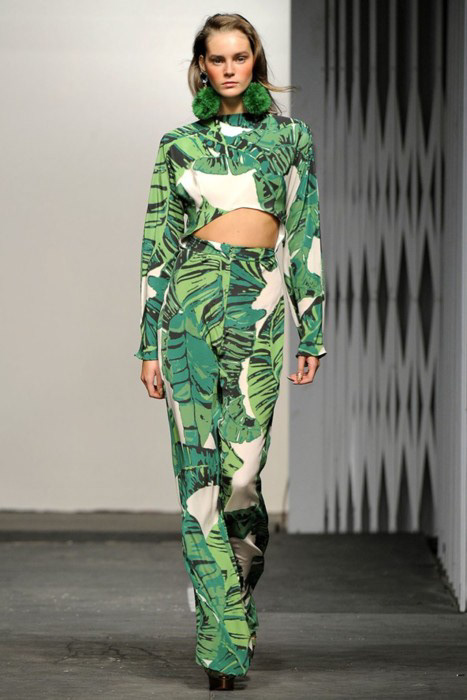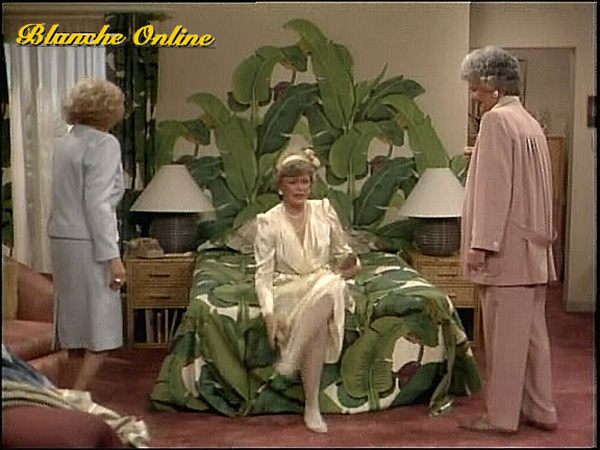 A moment with botanical text.